NEWS AND EVENTS
Raemoir House Star of the Show
28/05/2019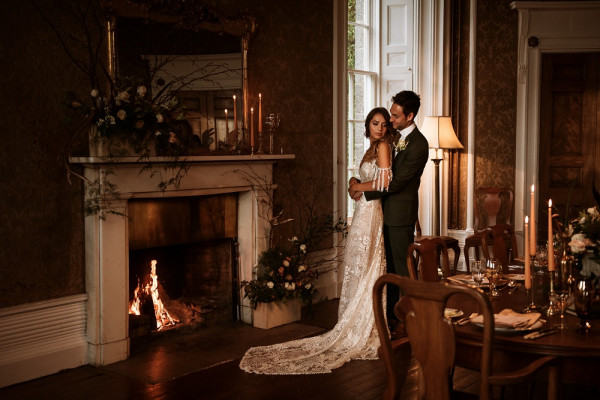 Raemoir House was without a doubt the star of the show when Sarah-Jane from Weddings by Sarah Jane came and spend the day with her team of other talented wedding suppliers to create some amazing photographs.
Coordination & Styling: @weddingsbysarajane
Photographer: @morganandrosephoto
Venue: @raemoirhouse
Makeup + Hair: @amm_team
Models: @charrickard + @jme_s
Florist: @haysflowers
Cake: @lovelauralane
Stationery: @knotsandkisses
Tableware: @thegreencockatoo
Dresses: @grace_loves_lace
Brassware: @arrowandtwine
Calligraphy: @amysingerart
Jewellery: @patiencejewellery
Ring box: @voeu_du_coeur
Candles: @ester_erik
Ribbon: @katecullenstyle
If you would like to discuss having your fairytale wedding at Raemoir House please contact us on events@raemoir.com
Local Suppliers Lead the Way
29/05/2019

We are very lucky to have such wonderful talented local suppliers that we work alongside to help make our wedding parties dreams come true.
Many of these suppliers not only supply to the local market but their talents are attracting clients from overseas who come to Scotland for their fairytale wedding.
These stunning photographs were part of a photo shoot highlighting the talents of Jill from Hays Flowers and Laura from Love Laura
Testimonials
Customer feedback is paramount to us, constructive or otherwise.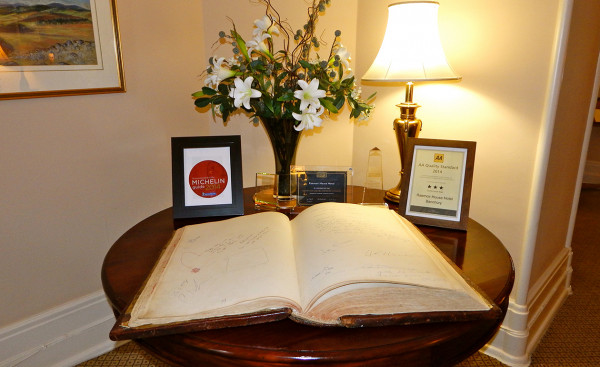 We are continually striving to improve what we offer and it is important that we know what our customers are looking for. We would be grateful if you would take the time to let us know.
---
"We certainly did smile, it was a wonderful weekend at a wonderful venue." Julie Ginger
---
"Fantastic venue, staff so helpful and friendly, thank you all." Gordon McWilliam
---
"It was a fantastic day, great venue, all the staff were top notch. We had a laugh and that's what getting married should be – no stress, just have fun. Thanks to Neil, Elaine and all the team." Euan Kennedy
---
"Beautiful venue and fantastic staff" Yvonne McWilliam
---
"Absolutely stunning wedding and venue. Your staff went above and beyond the whole weekend– it was totally faultless xxx" Sarah Will
---
"Amazing venue, amazing photos, amazing couple xxx" Gillian Beattie
---
"Beautiful." Ann Taylor
---
"Amazing place, home from home with a good splash of luxury. Helpful and attentive staff, lovely deep bath. Oustanding food. This was our first wedding anniversary which you have made very special for us. Hope to join you for our second! Thanks" Ian and Elaine Macinnes
---
"Fab place and a massive thank you to the lovely lady who pushed Sophie around in her pushchair to give us a break!!!" Claire, Tom and baby Sophie
---
"Tremendous!! Great Accommodation, great food and wonderful staff. Thank you" Bruce and Helen Stuart
---
"As regular clients of Raemoir we have found it to be one of the very few places in the North East able to provide an exclusive venue opportunity at the same time offering a genuine Country House setting and experience. It's hard to beat the seclusion, privacy and indulgence." GH, Aberdeen
---
"If Carlsberg did weddings….." Sally & Matt
---
"Thank you so much for a fantastic job on our Wedding Day and looking after all of us so well. Special thanks to the Chefs for superb meal and the cake!" Niala & Neil
---
"Ken and I would like to say how delighted we were with Sarah and Steven's wedding on Sunday. It was such a special day and all the hard work certainly paid off.
---
The staff at Raemoir were excellent and provided such a professional service. The accommodation was great and the food was absolutely exquisite. We would really appreciate it if you could please pass on to Neil and all the staff how pleased we are that we booked Raemoir. In Sarah's own words "I wouldn't have changed an thing, it was perfect". You can't ask for more than that. All our guests have been texting and can't sing your praises high enough, it is such a beautiful setting out there at Raemoir." Ken & Ruth
---
"My wife and I would like to express our sincere thanks to Raemoir for the way our daughters wedding was handled by your staff. Ever since our first enquiry we received nothing but good old fashioned manners and helpful guidance throughout. The assistance and co-operation of all your staff prior to and on the day was very much appreciated. Thanks must also go to those behind the scenes, in particular the kitchen staff who served up such a perfect meal for which we have received nothing but compliments about.
We would also like to express our appreciation about the accommodation which was enjoyed by all our guests who stayed over. The Sunday morning breakfast was unique and another success, what a great idea! We've never heard of this before but no doubt other hotels will copy before long. It sent everyone home with a smile on their face.
If we had another daughter we would have no hesitation in booking Raemoir again. Norman
---
"Just a note to say a big thank you to all the staff for the wonderful job you made of Andrew and Julie's wedding on Saturday. Raemoir was the perfect venue, the staff so attentive but unobtrusive, the food delicious and the accommodation comfortable and welcoming. We could not have asked for anything better and a wonderful day was enjoyed by us all, thanks to your excellent organisation and attention to detail" Mary